Posts for tag: teeth whitening
By Fox River Dental Batavia
April 02, 2020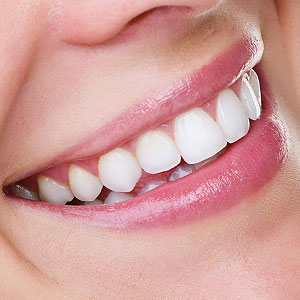 Getting a smile upgrade doesn't necessarily require extensive dental work. You might be able to change your appearance for the better with teeth whitening.
This technique employs a bleaching solution that brightens dull enamel, the outermost layer of teeth. It isn't a permanent fix, but if cared for properly your brighter smile could last two years or more.
Here's what you need to know about this proven smile brightener.
Know your options. Enamel whitening is usually obtained in one of three ways: a dentist performing the procedure in-office; at home using custom trays created by a dentist; or at home with an over-the-counter whitening product. The in-office option is the most expensive—but since dentists use a stronger bleaching solution, your brighter tint may last longer and dentists can control the degree of whiteness better.
Know your preferences. That last point is important if you're looking for a particular look. Teeth whitening can give you a dazzling "Hollywood" smile or one that's a bit more subtle. It all depends on your lifestyle and personal preferences. Because of their advanced techniques and equipment, you may have better chances getting the look you want from your dentist rather than by doing it yourself.
Know your limitations. This type of teeth whitening won't work if the staining originates within the teeth—for that you'll need an invasive procedure only a dentist can perform. You'll also want to be careful with any whitening if you have dental work like crowns, veneers or fillings: the bleaching solution won't alter these materials' color, which could make them stand out beside whitened natural teeth. And if you have diseased teeth and gums, those need to be treated first before any cosmetic procedures like whitening.
Teeth whitening is a great way to take years off a smile. Even if you plan to whiten your teeth at home see your dentist first for a complete examination and helpful tips on products and techniques.
If you would like more information on teeth whitening, please contact us or schedule an appointment for a consultation. You can also learn more about this topic by reading the Dear Doctor magazine article "Important Teeth Whitening Question…Answered!"
By Fox River Dental Batavia
October 20, 2018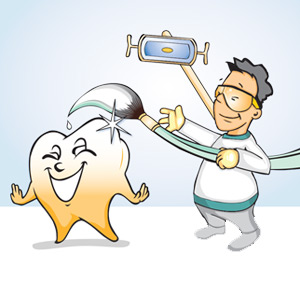 Whether performed in a dental office or using a home kit, teeth whitening applications are quite effective for bleaching exterior (extrinsic) stains on enamel surfaces. But what if your discoloration comes from inside the tooth? In this case, extrinsic teeth whitening won't work — you'll need to undergo an "internal bleaching" method, which can only be performed in a dentist's office.
There are a number of causes for "intrinsic" staining, including too much fluoride exposure or tetracycline use during childhood. One of the more common causes, though, occurs from root canal treatments used to remove the remnants of the pulp tissue inside a tooth's pulp chamber and root canals. Certain cements used during the procedure to help seal in the filling material and leftover blood pigments can cause the tooth to darken over time.
To alleviate this discoloration, we use a bleaching agent, usually sodium perborate mixed with a diluted solution of hydrogen peroxide to achieve a safe, accelerated color change. After determining that the root canal filling is still intact and the bone is healthy, we create a small cavity in the back of the tooth to access the pulp chamber. The chamber is cleaned of any debris or stained material and then thoroughly irrigated. The original root canal filling is then sealed off to prevent leakage from the bleaching agent.
We then place the bleaching agent in the cleaned-out space with a cotton pellet and seal it in with a temporary adhesive. This step is repeated for several days until we achieve the desired shade of white. Once that occurs we then seal the dentin with a more permanent filling and then restore the cavity we created with a composite resin bonded to the enamel and dentin.
If we're successful in achieving the desired color, intrinsic whitening could help you avoid more costly options like veneers or crowns for an otherwise healthy and attractive tooth. The end result would be the same — a beautiful smile without those unsightly stains.
If you would like more information on treating internal tooth stains, please contact us or schedule an appointment for a consultation. You can also learn more about this topic by reading the Dear Doctor magazine article "Whitening Traumatized Teeth."