Posts for tag: gum disease
By Fox River Dental Batavia
February 27, 2019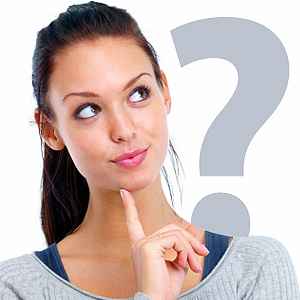 Did you ever brush your teeth and find that your gums were bleeding slightly? This unwelcome discovery is more common than you might think — and it might have something to tell you about your oral health. Here are five things you should know about bleeding gums.
As much as 90% of the population occasionally experiences bleeding gums. It happens most often while brushing — and it's often a sign of trouble, indicating that your gums are inflamed and/or you aren't brushing or flossing optimally.
Bleeding gums can be an early warning sign of gum disease. In its earliest stages, this malady is called gingivitis, and it's quite common. About 10 to 15 percent of people with gingivitis go on to develop a more serious form of gum disease, called periodontitis. If left untreated, it can lead to gum recession, bone loss, and eventually tooth loss.
A professional exam is the best way to tell if you have gum disease. Your dentist or hygienist may use a small hand-held instrument called a periodontal probe to check the spaces between your teeth and gums. When gum tissue becomes detached from the teeth, and when it bleeds while being probed, gum disease is suspected.
Other symptoms can confirm the presence of gum disease. These include the presence of pus and the formation of deep "pockets" under the gums, where gum tissues have separated from teeth. The pockets may harbor harmful bacteria, and need to be treated before they cause more damage.
Several factors may influence the health of your gums. How effectively you brush and floss has a major impact on the health of your gums. But other factors are important too: For instance, women who are pregnant or taking birth control pills sometimes have bleeding gums due to higher hormone levels. Diabetics and people with compromised immune systems often tend to have worse problems with periodontal disease. Certain drugs, like aspirin and Coumadin, may cause increased bleeding; smoking, by contrast, can mask the presence of gum disease by restricting blood flow.
It's never "normal" to have bleeding gums — so if you notice this problem, be sure to have an examination as soon as you can. If you have questions about bleeding gums or periodontal disease, contact us or schedule a consultation. You can read more in the Dear Doctor magazine article "Assessing Risk For Gum Disease."
By Fox River Dental Batavia
May 02, 2018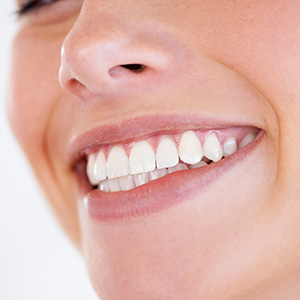 If you've just received a dental implant restoration, congratulations! This proven smile-changer is not only life-like, it's also durable: more than 95% of implants survive at least 10 years. But beware: periodontal (gum) disease could derail that longevity.
Gum disease is triggered by dental plaque, a thin film of bacteria and food particles that builds up on teeth. Left untreated the infection weakens gum attachment to teeth and causes supporting bone loss, eventually leading to possible tooth loss. Something similar holds true for an implant: although the implant itself can't be affected by disease, the gums and bone that support it can. And just as a tooth can be lost, so can an implant.
Gum disease affecting an implant is called peri-implantitis ("peri"–around; implant "itis"–inflammation). Usually beginning with the surface tissues, the infection can advance (quite rapidly) below the gum line to eventually weaken the bone in which the implant has become integrated (a process known as osseointegration). As the bone deteriorates, the implant loses the secure hold created through osseointegration and may eventually give way.
As in other cases of gum disease, the sooner we detect peri-implantitis the better our chances of preserving the implant. That's why at the first signs of a gum infection—swollen, reddened or bleeding gums—you should contact us at once for an appointment.
If you indeed have peri-implantitis, we'll manually identify and remove all plaque and calculus (tartar) fueling the infection, which might also require surgical access to deeper plaque deposits. We may also need to decontaminate microscopic ridges found on the implant surface. These are typically added by the implant manufacturer to boost osseointegration, but in the face of a gum infection they can become havens for disease-causing bacteria to grow and hide.
Of course, the best way to treat peri-implantitis is to attempt to prevent it through daily brushing and flossing, and at least twice a year (or more, if we recommend it) dental visits for thorough cleanings and checkups. Keeping its supporting tissues disease-free will boost your implant's chances for a long and useful life.
If you would like more information on caring for your dental implants, please contact us or schedule an appointment for a consultation. You can also learn more about this topic by reading the Dear Doctor magazine article "Gum Disease can Cause Dental Implant Failure."
By Fox River Dental Batavia
February 26, 2018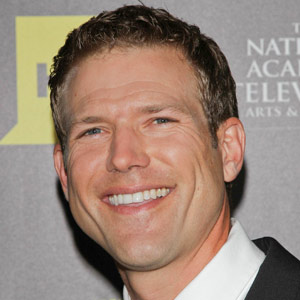 Are bleeding gums something you should be concerned about? Dear Doctor magazine recently posed that question to Dr. Travis Stork, an emergency room physician and host of the syndicated TV show The Doctors. He answered with two questions of his own: "If you started bleeding from your eyeball, would you seek medical attention?" Needless to say, most everyone would. "So," he asked, "why is it that when we bleed all the time when we floss that we think it's no big deal?" As it turns out, that's an excellent question — and one that's often misunderstood.
First of all, let's clarify what we mean by "bleeding all the time." As many as 90 percent of people occasionally experience bleeding gums when they clean their teeth — particularly if they don't do it often, or are just starting a flossing routine. But if your gums bleed regularly when you brush or floss, it almost certainly means there's a problem. Many think bleeding gums is a sign they are brushing too hard; this is possible, but unlikely. It's much more probable that irritated and bleeding gums are a sign of periodontal (gum) disease.
How common is this malady? According to the U.S. Centers for Disease Control, nearly half of all  Americans over age 30 have mild, moderate or severe gum disease — and that number increases to 70.1 percent for those over 65! Periodontal disease can occur when a bacteria-rich biofilm in the mouth (also called plaque) is allowed to build up on tooth and gum surfaces. Plaque causes the gums to become inflamed, as the immune system responds to the bacteria. Eventually, this can cause gum tissue to pull away from the teeth, forming bacteria-filled "pockets" under the gum surface. If left untreated, it can lead to more serious infection, and even tooth loss.
What should you do if your gums bleed regularly when brushing or flossing? The first step is to come in for a thorough examination. In combination with a regular oral exam (and possibly x-rays or other diagnostic tests), a simple (and painless) instrument called a periodontal probe can be used to determine how far any periodontal disease may have progressed. Armed with this information, we can determine the most effective way to fight the battle against gum disease.
Above all, don't wait too long to come in for an exam! As Dr. Stork notes, bleeding gums are "a sign that things aren't quite right." Â If you would like more information about bleeding gums, please contact us or schedule an appointment. You can read more in the Dear Doctor magazine article "Bleeding Gums." You can read the entire interview with Dr. Travis Stork in Dear Doctor magazine.