Posts for tag: dental implant
By Fox River Dental Batavia
July 11, 2021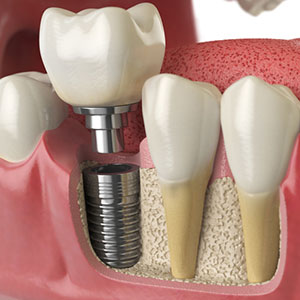 You've lost some teeth, and now you have to decide how to replace them. A fixed bridge or a partial denture are certainly good options. But the best choice today that dentistry has to offer is dental implants.
Implants have exploded in popularity among both dentists and patients, offering exceptional quality in life-likeness and durability. But they do have one drawback that might cause you to hesitate in choosing them: They're usually more expensive than other common tooth replacement systems, even more so if you're replacing each individual missing tooth with an implant.
But before you pass on them for something more affordable, take another look at dental implants. Here are 4 reasons why implants could be the wiser option for tooth replacement.
Life-like and functional. Other restorations can effectively mimic the appearance of real teeth, and they're reasonably functional. But implants score at the top in both categories because they replace more of the tooth—not just the crown, but the tooth root as well.
Bone friendly. Other restorations can't stop the gradual bone loss often caused by missing teeth, and dentures in particular can accelerate it. But implants are made of titanium, a bio-compatible metal that's also bone-friendly—bone cells readily grow and adhere to its surface. This accumulated growth around the implant site helps slow or stop bone loss.
Long-term savings. The integration of bone and implant creates a durable hold that can last for several years, possibly outlasting other restorations in the same situation. Taking into account all the costs—installation, maintenance and possible replacement—that can occur over the life of a restoration, implants could actually cost less in the long run.
Versatile. Implants can be used for more than single tooth replacements—they can be incorporated with other restorations like bridges or dentures to provide better support. Marrying implants with traditional tooth replacement systems can be less costly than implants individually while enhancing benefits like durability and bone strength.
Dental implants may not be right for everyone, particularly those who've experienced advanced bone loss. But if a thorough dental exam shows you're a good candidate, dental implants could be well worth the investment in your health and appearance.
If you would like more information on dental implant restorations, please contact us or schedule an appointment for a consultation. You can also learn more about this topic by reading the Dear Doctor magazine article "Dental Implants: Your Best Option for Replacing Teeth."
By Fox River Dental Batavia
February 11, 2021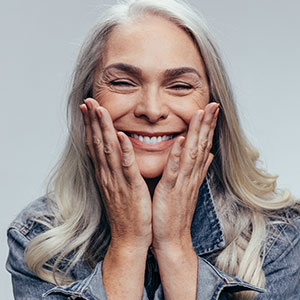 In looking at options to replace your missing teeth, you might have heard others rave about dental implants. You're almost sold on this innovative restoration method—but you're a little skittish about the upfront cost.
Here are 3 reasons why getting dental implants to restore your missing teeth is a sound investment.
A solid long-term solution. Based on findings from over 3 million implant installations over the last forty years, more than 95% of implants continue to successfully function after ten years—and many are on track to last decades. That's something that can't be said for other forms of restoration. An implant's large upfront cost could in fact even out over the long-term and ultimately cost less than other restorations that may need to be replaced sooner.
A benefit to bone health. One of the more negative consequences of missing teeth is ongoing bone loss, a process that can continue to occur even when teeth are replaced by dentures or bridges. But bone cells readily grow and adhere to the titanium metal implant imbedded in the bone, slowing or even stopping continuing bone loss. If for no other reason, their positive impact on bone health is a top reason for choosing implants.
A range of choices. Replacing multiple missing teeth individually with dental implants can be quite expensive. But individual tooth replacement is only one of the ways implants could benefit you. It's possible to place just a handful of implants along the jaw to support other types of restorations like bridges and partial or full dentures. Not only is this cost-effective, but the implant-supported restoration may be more stable and secure. And these implants may also contribute to bone health.
But before you make your decision, visit us for a complete dental examination. We'll assess if your dental condition makes you a good candidate for implants, and then provide you more information on the process and costs.
If you would like more information on dental implants, please contact us or schedule an appointment for a consultation. You can also learn more about this topic by reading the Dear Doctor magazine article "Dental Implants 101."
By Fox River Dental Batavia
January 01, 2021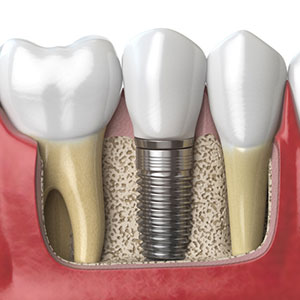 Getting a new implant tooth in only one day sounds too good to be true. But it's true—up to a point. Whether or not you can undergo an immediate crown replacement (attaching a crown to an implant right after surgery) will depend mostly on the underlying bone.
Traditionally, an implant crown isn't attached until several weeks after surgery to allow bone cells to grow and adhere to an implant's titanium surface (osseointegration). The gums are sutured back in place to protect the metal implant until it develops a durable hold within the bone. But this also leaves you with a noticeable missing tooth gap during the integration period.
A "tooth in a day" procedure gives you a full smile right after implant surgery. There is one catch, though—this first crown will be temporary and it won't be able to receive biting pressure.
Until the bone and implant fully integrate, attaching a full-sized permanent crown can damage the implant. To avoid this, the initial crown is slightly shorter than the future permanent crown. This prevents it from contacting solidly with teeth on the other jaw while biting or chewing, which can generate enough force to potentially damage the implant.
If you undergo an immediate-load crown on your implant, you'll have to return later for the full-length permanent crown. In the meantime, though, you'll avoid the embarrassment of a missing tooth in your smile.
With that said, the target bone must be healthy and intact for you to undergo a "tooth in a day" procedure. That isn't always the case with missing teeth—over time, bone volume can gradually diminish. The subsequent loss can complicate implant placement, which must be exact to achieve the most natural outcome. If extensive bone loss exists, you may need grafting to build up enough bone to adequately support an implant.
Even if an implant can be placed, the bone may still be too weak to allow for immediate crown placement. In that case, the traditional procedure may be the best course to allow the bone and implant to fully bond.
To determine if you're a candidate for a "tooth in a day" implant procedure, you'll first need to have a thorough dental exam that includes an assessment of bone health. If it's sound, you may be able to have a full smile right after implant surgery.
If you would like more information on dental implant restorations, please contact us or schedule an appointment for a consultation. You can also learn more about this topic by reading the Dear Doctor magazine article "Same-Day Tooth Replacement With Dental Implants."