Posts for: May, 2019
By Fox River Dental Batavia
May 18, 2019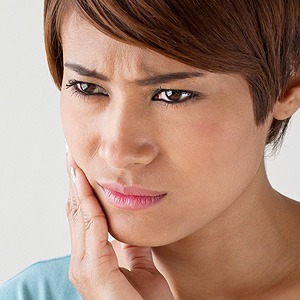 Although toothaches are common, not all tooth pain originates from the same source. But regardless of its cause, you need to take prompt action to find out and begin treatment.
Sensitive teeth, for example, usually cause a quick stab of pain when you eat or drink something hot or cold or when you bite down. If the pain lasts only a second or two, you may have a small area of decay in a tooth, a loose filling or an exposed root. The latter often occurs either because of over-aggressive brushing or periodontal (gum) disease. In both cases, the gums may have shrunk back or receded to expose the root surface.
A sharp pain when biting down may be a sign of decay or a loose filling; it could also mean you have a fractured or cracked tooth. For any of those causes, you'll need treatment to repair the problem and relieve the pain.
You may also experience a lingering tooth pain ranging from dull to sharp, or localized to one tooth or seeming to radiate from a general area, such as above the upper jaw. There are a number of possible causes, but two prominent ones are an abscess (a localized area of infection that's become inflamed) or deep decay within the pulp, the heart of a tooth.
This usually calls for a root canal treatment for the affected tooth. In this procedure we drill an access hole into the pulp and clear it of infected and dead tissue. We then fill the empty pulp chamber and root canals with a special filling and seal the access hole. Later, we bond a permanent artificial crown to the tooth to further protect it from re-infection.
Whether your pain is momentary or lingering, dull or sharp, you should see us as soon as possible to determine its cause. You should still see us even if sharp, lingering pain goes away — this could simply mean the infected nerves in the pulp have died but not the infection. The sooner you have the cause of your pain treated, the better your chances of a happy and less costly outcome.
If you would like more information on tooth pain and what to do about it, please contact us or schedule an appointment for a consultation. You can also learn more about this topic by reading the Dear Doctor magazine article "Tooth Pain? Don't Wait!"
By Fox River Dental Batavia
May 08, 2019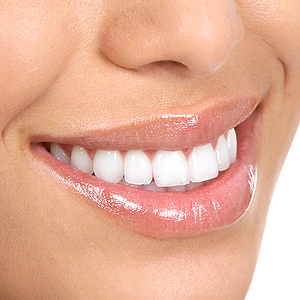 There are a lot of ways to improve the appearance of your teeth. Some methods can be quite involved like crowns or bridgework, which require extensive alteration of teeth to accommodate them.
Other methods, though, can achieve stunning results with less tooth reduction or alteration to your teeth. Porcelain veneers are one such alternative that literally puts a new face on your teeth. A dental veneer is a thin layer of restorative material (usually porcelain) that is bonded to the outside of a tooth to cover blemishes. They're an excellent choice for dealing with otherwise healthy teeth with mild to moderate chipping, wearing, staining or slight misalignment.
Veneers can be fashioned to match the shape and texture of the prepared tooth, as well as coloring that blends with neighboring teeth. They're created by skilled dental lab technicians who use porcelain powder mixed with water to create layers of pliable porcelain laminated together to achieve the appropriate thickness and shape. The veneer is then oven-fired to produce a strong, durable product.
Their use in various dental situations does require some tooth preparation, though normally not as much as other restorative measures — usually no more than 0.5 mm of surface enamel. Removing this small amount will ensure the veneer doesn't look too thick and bulky once bonded to the tooth.
There are some situations, though, where veneers aren't the best choice: because they're mainly a cosmetic solution, they can't remedy problems like poor tooth position and bite or large discrepancies in root position. And teeth that are heavily decayed may require more extensive dental work to repair and preserve them.
In the right situation, though, veneers can make a huge difference to your smile and last for years, as long as you practice effective oral hygiene and don't subject them to abnormal biting force (no cracking hard shell nuts with them — they can shatter). In skilled hands, veneers can transform your teeth from embarrassing to dazzling.
If you would like more information on porcelain veneers, please contact us or schedule an appointment for a consultation. You can also learn more about this topic by reading the Dear Doctor magazine article "Smile Design Enhanced with Porcelain Veneers."