Posts for: March, 2018
By Fox River Dental Batavia
March 28, 2018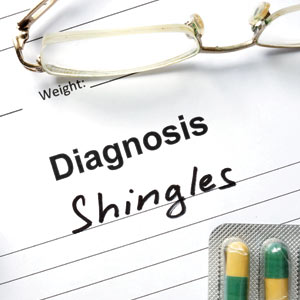 It may begin as an itching or burning feeling on your skin, followed by numbness or sensitivity to touch. But then you develop a painful red rash that forms crusty lesions. Fever and fatigue may follow.
These are the common symptoms for a form of chicken pox called shingles, a contagious disease from the human herpes group of viruses. While anyone can contract the shingles virus, it most often lies dormant in a person's nervous system for decades after an earlier bout of chicken pox. It then breaks out (sometimes repeatedly), usually in patients over fifty.
A shingles outbreak can be miserable. It could also affect your dental care, especially if you have a rash on your face and neck. Here are 3 things you should do if you have shingles in regard to your dental care and overall health.
Tell your dentist you have shingles. A shingles outbreak is highly contagious in its early stages and can spread from direct contact with blisters or through airborne secretions from the infected person's respiratory system. Even a simple teeth cleaning (especially with an ultrasonic device) at this stage could spread the virus to staff and other patients. So inform your dentist if your appointment coincides with an outbreak—it may be necessary to re-schedule your visit.
Start antiviral treatment as soon as possible. If you're diagnosed with shingles, more than likely your doctor or dentist will recommend immediate antiviral treatment (typically acyclovir or famciclovir) within 3 days of symptom onset. This can help speed up healing, alleviate pain and possibly prevent more serious complications.
Get the shingles vaccine. Of course, you don't have to wait for shingles to occur—there is an effective vaccine that could help prevent an outbreak. If you've had chicken pox (over 90% of American adults have) or you're over sixty with or without previous chicken pox, the U.S. Centers for Disease Control recommends you get vaccinated.
If you would like more information on shingles and how it may affect your dental health, please contact us or schedule an appointment for a consultation.
By Fox River Dental Batavia
March 13, 2018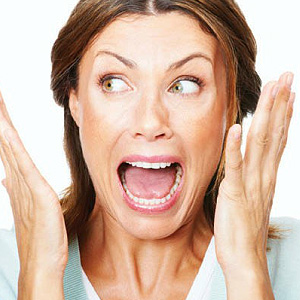 For some time now you've noticed a painful, burning sensation in your mouth for no apparent reason. It doesn't matter what you eat or drink — or whether you eat or drink — the dry, tingling sensation seems to stay with you.
You may have Burning Mouth Syndrome (BMS). You feel as if your mouth is scalded or burning generally or in a certain area like the lips, tongue or inside of the cheeks. Regardless, the discomfort (which seems to grow as the day wears on) can contribute to irritability, anxiety or depression.
It's not always easy to lock in on the specific cause. BMS has been linked, among other things, to diabetes, vitamin deficiencies, or cancer therapy. It's common among women around the age of menopause, so there's some speculation it could be affected by hormonal changes. It could also be connected with dry mouth (brought on by age or medications), an allergic reaction to toothpaste ingredients, acid reflux or autoimmune disorders.
While there's no single proven treatment for BMS, there are some things you can do to lessen its effects. First, stop habits that cause dry mouth like smoking, drinking alcohol or coffee and eating hot and spicy foods. Second, keep your mouth moist by frequently drinking water or using products that stimulate saliva flow.
You might also try toothpastes without sodium lauryl sulfate (a detergent that can cause skin peeling in some people), whiteners or strong flavorings like cinnamon. If you have chronic dry mouth, speak with your physician about any medications you're taking that might be causing it and seek alternatives. And because stress seems to magnify your symptoms, try to reduce it in your life through relaxation techniques, exercise or group support.
In some cases, BMS may resolve itself over time. In the mean time, making these lifestyle changes could help ease your discomfort.
If you would like more information on burning mouth syndrome, please contact us or schedule an appointment for a consultation. You can also learn more about this topic by reading the Dear Doctor magazine article "Burning Mouth Syndrome: A Painful Puzzle."