Posts for: December, 2017
By Fox River Dental Batavia
December 20, 2017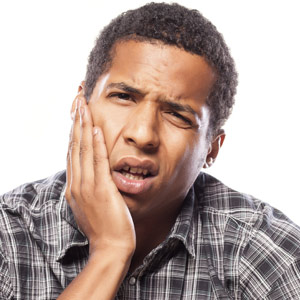 After ruling out other causes for your jaw pain, your doctor or dentist has made a diagnosis: a temporomandibular joint disorder (TMD). With TMD, your pain symptoms and other dysfunctions are due to a problem associated with the temporomandibular joint (TMJ) that connects your lower jaw (mandible) to your upper skull (cranium).
There are a number of treatment options, but most can be classified as either aggressive or conservative. Aggressive treatments are more interventional and target problems with the teeth such as bite problems or jaw relationships as they relate to the bite, which are thought to be underlying causes for TMD. Such treatments include orthodontics to realign teeth, crown or bridgework, or surgical treatment to the jaw or joint itself. These treatments are controversial and irreversible — with no guarantee of symptom relief.
It's thought by many to be appropriate, then, to start with more conservative treatments. Many of these are based on treating the TMJ — which is a joint, a moveable bony structure connected by muscles and tendons — with an orthopedic approach, using treatments similar to those used for other joint problems.
Here, then, are some of those conservative therapies that may relieve your TMD pain and other symptoms.
Physical Therapy. Commonly used to treat pain and dysfunction in other joints, physical therapies like manual manipulation, massage, alternating hot and cold packs or exercises can be used to relax, stretch or retrain the muscles that operate the TMJ while reducing pain and inflammation.
Medications. Medications may be incorporated into the treatment plan to relieve pain, reduce inflammation or relax tense muscles. Besides prescription drugs, over-the-counter anti-inflammatory drugs (such as ibuprofen or acetaminophen) are also commonly used.
Bite Appliances. If night-time teeth grinding or clenching habits are a primary cause for the TMD, you may benefit from wearing an occlusal bite guard while you sleep, designed to specifically fit your upper teeth. Because the lower teeth can't grip the guard's smooth plastic surface when biting down, they'll more likely produce less force. This gives the jaw muscles a chance to relax during sleep.
Diet changes. Changing to softer foods, which don't require strenuous chewing, and eliminating the chewing gum habit will further help reduce stress on the TMJs and also give your muscles a chance to relax and heal.
If you would like more information on TMD and treatment options, please contact us or schedule an appointment for a consultation. You can also learn more about this topic by reading the Dear Doctor magazine article "Seeking Relief from TMD."
By Fox River Dental Batavia
December 05, 2017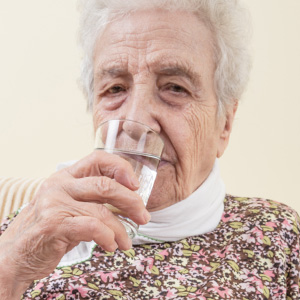 If you were asked to identify the number one mouth problem affecting dental health, what would you name? Toothaches? Poor hygiene? Jaw joint issues?
Believe it or not, the top issue among 15,000 respondents in a recent American Dental Association (ADA) survey was dry mouth. A full one-third of the respondents had experienced chronic lack of normal saliva flow; difficulty biting and tooth pain, took second and third place, respectively.
We've all experienced the discomfort of temporary dry mouth when we first wake up in the morning or after eating certain foods. But chronic dry mouth is much more serious with long-term effects on a person's teeth and gum health. This is because among its other important properties, saliva helps neutralize enamel-softening mouth acid and restores minerals to enamel after acid contact. Without sufficient saliva flow you're much more susceptible to dental disease.
While there are several causes for dry mouth, perhaps the most common is as a side effect to at least five hundred known medications. Because older people tend to take more medications than other age groups, dry mouth is an acute problem among people over 60 (a major factor for why dry mouth took the survey's top health problem spot).
You can help ease dry mouth from medications by first asking your doctor about switching to alternative medications that don't affect saliva production. If not, be sure to drink more water during the day and especially when you take your oral medication (a few sips before and after).
You can help your dry mouth symptoms from any cause by drinking more water, limiting your consumption of alcohol or caffeine, and avoiding tobacco products. You can also use substances that stimulate saliva flow—a common one is xylitol, an alcohol-based sugar that's used as a sweetener in certain gums and candies. Not only does xylitol boost saliva flow it also inhibits the growth of bacteria and thus decreases your risk of disease.
And speaking of reducing bacteria and their effects, don't neglect daily brushing and flossing. These habits, along with regular dental cleanings and checkups, will benefit you just as much as your efforts to reduce dry mouth in avoiding dental disease.
If you would like more information on treating common problems with teeth and gums, please contact us or schedule an appointment for a consultation.