Posts for: March, 2017
By Fox River Dental Batavia
March 16, 2017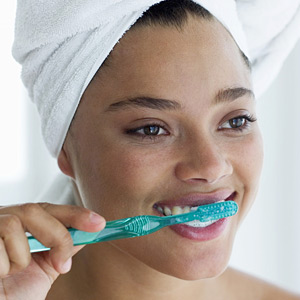 Taking care of your teeth is a life-long endeavor. And like any other aspect of healthcare, it can be costly — from regular dental visits and cleanings to more expensive treatments and procedures for protecting and preserving your teeth.
But what if you're limited in your financial ability — does that mean your dental health has to suffer? Not necessarily — if you're careful to adopt and follow an effective strategy for oral care.
Here, then, are 3 considerations you should keep in mind as you develop your dental care strategy and action plan.
Practice thorough, daily oral hygiene. Many of the potential dental problems people face are the result of not practicing or not properly performing oral hygiene — daily brushing and flossing along with semi-annual dental visits for cleanings and checkups. The aim is to remove bacterial plaque, the sticky film that adheres to teeth after we eat, and keep it from building up on tooth surfaces. Removing plaque reduces your chances of developing the two major dental diseases caused by it, tooth decay and periodontal (gum) disease, which could result in additional treatment costs. However, even with excellent oral hygiene you'll still form tartar (hardened plaque deposits) on your teeth, so professional cleanings are also a must.
Take care of the rest of your health. Your teeth and gums aren't islands unto themselves — your oral health is heavily influenced by other conditions in the body, especially systemic diseases like diabetes or cardiovascular disease. So, be sure you're eating a nutritious diet, follow an exercise plan and see your physician regularly to monitor your health. Your teeth, as well as the rest of your body, will be healthier for it.
Work out treatment plans with us to fit your finances. Unfortunately, there's no guarantee your teeth and gums won't need advanced care sometime in your life, even with proper hygiene and diet. If you're in need of extensive treatment or you feel you need to enhance your smile, talk with us. We'll be glad to discuss your options, and work out both a treatment and financial plan that fits your needs and budget.
If you would like more information on oral care with financial limitations, please contact us or schedule an appointment for a consultation. You can also learn more about this topic by reading the Dear Doctor magazine article "Finances and Dental Care."
By Fox River Dental Batavia
March 01, 2017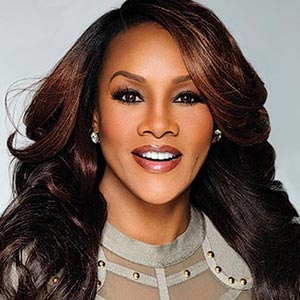 What's an actor's most important feature? According to Vivica A. Fox, whose most recent big-screen role was in Independence Day: Resurgence, it's what you see right up front.
"On screen, your smile and your eyes are the most inviting things that bring the audience in" she said. "Especially if you play the hot chick."
But like lots of people, Vivica reached a point where she felt her smile needed a little help in order to look its best. That's when she turned to a popular cosmetic dental treatment.
"I got veneers years ago," Ms. Fox told Dear Doctor magazine in a recent interview, "just because I had some gapping that probably only I noticed."
What exactly are dental veneers? Essentially, they are thin shells of lustrous porcelain that are permanently attached to the front surfaces of the teeth. Tough, lifelike and stain-resistant, they can cover up a number of defects in your smile — including stains, chips, cracks, and even minor spacing irregularities like the ones Vivica had.
Veneers have become the treatment of choice for Hollywood celebs — and lots of regular folks too — for many reasons. Unlike some treatments that can take many months, it takes just a few appointments to have veneers placed on your teeth. Because they are custom made just for you, they allow you to decide how bright you want your smile to be: anywhere from a natural pearly hue to a brilliant "Hollywood white." Best of all, they are easy to maintain, and can last for many years with only routine care.
To place traditional veneers, it's necessary to prepare the tooth by removing a small amount (a millimeter or two) of its enamel surface. This keeps it from feeling too big — but it also means the treatment can't be reversed, so once you get veneers, you'll always have them. In certain situations, "no-prep" or minimal-prep veneers, which require little or no removal of tooth enamel, may be an option for some people.
Veneers aren't the only way to create a better smile: Teeth whitening, crowns or orthodontic work may also be an alternative. But for many, veneers are the preferred option. What does Vivica think of hers?
"I love my veneers!" she declared, noting that they have held up well for over a decade.
For more information about veneers, please contact us or schedule an appointment for a consultation.